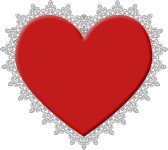 Celebrate Valentine's Day without the kids!
On Friday, February 14, drop the kids off at Master Gee's and enjoy some alone time. Kids will play games, eat pizza and enjoy popcorn.
Available for all students 7 yrs to 12 yrs. Students are welcome to bring a friend.
Drop off 6:50-7pm – Pick-up at 10pm – Please be on time!
Please sign up and pre-pay at the Front Desk.
$20 per child or guest – $15 per sibling.