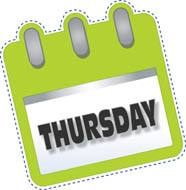 In response to attendance patterns, Master Gee's is making a schedule change on Thursday evenings.
Effective immediately, Fight Fit classes will no longer be held on Thursdays. This change will give our Adult Black Belt students their own training space in the Dragon dojo on Thursday evenings at 7:15, and free up more room for Adult All Belts in the Main dojo.
Fight Fit classes will continue to be held Monday, Wednesday and Saturday every week.