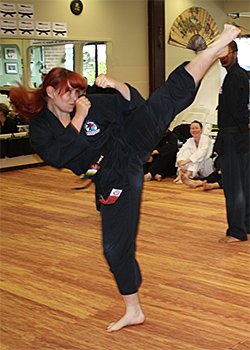 A big congratulations and a fond farewell to Assistant Instructor Marta Kobylinska, who will be leaving us this month to pursue her lifelong dream.
Earlier this year, "Miss Marta" received her Bachelor of Arts degree from Simon Fraser University with a joint major in Archaeology and Anthropology. Now, she's moving to England, where a university archaeology position awaits her.
Share your best wishes for Miss Marta on the Master Gee's Facebook page!

"We will miss you, but we are elated that you are following your dreams! Those of us who have had the privilege of your instruction have been blessed. Thank you Miss Marta!  You will be sorely missed!"

Love, the Gees